A USAF Boeing KC-135R Stratotanker of the 22nd Air Refuelling Wing, normally based at McConnell AFB, Kansas has crashed soon after takeoff from Manas AB, Kyrgyzstan. Serialled 63-8877, the KC-135 was supporting coalition forces participating in Operation Enduring Freedom in Afghanistan when witnesses reported seeing the aircraft crashing into a hillside.
The aircraft, carrying three crewmembers, came down at 14:55 local time in the Panfilov district, between the villages of Cholok-Arik and Chorgolu, some 90km west of Bishkek, near the border with Kazakhstan.
Manas AB is located about 23km (14 miles) from the Kyrgyz capital Bishkek. Below are some photos of the crash site: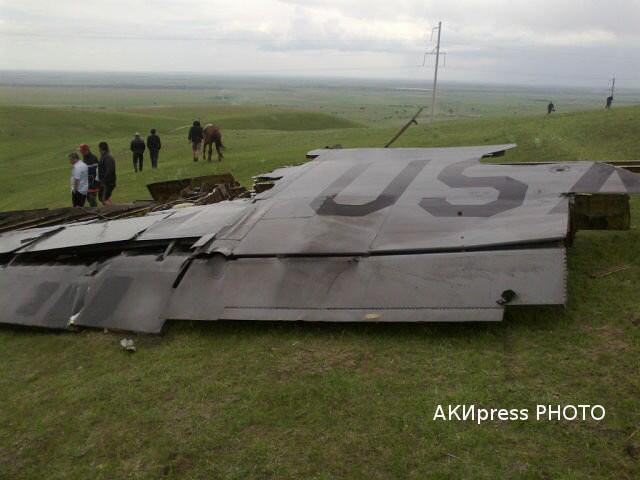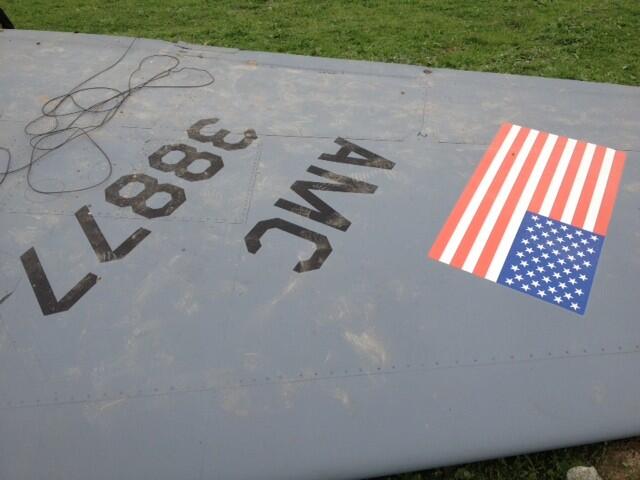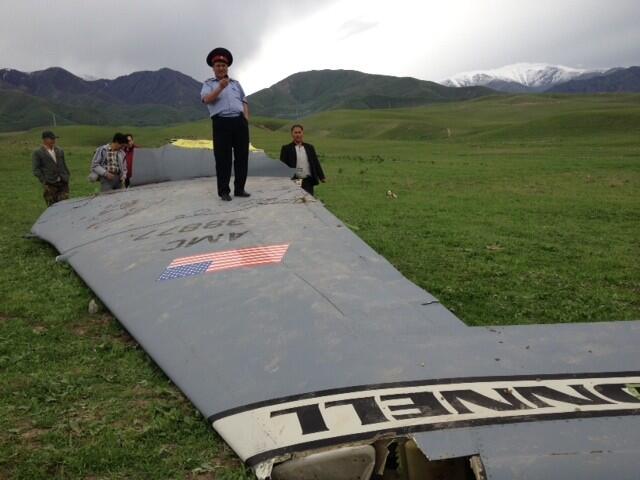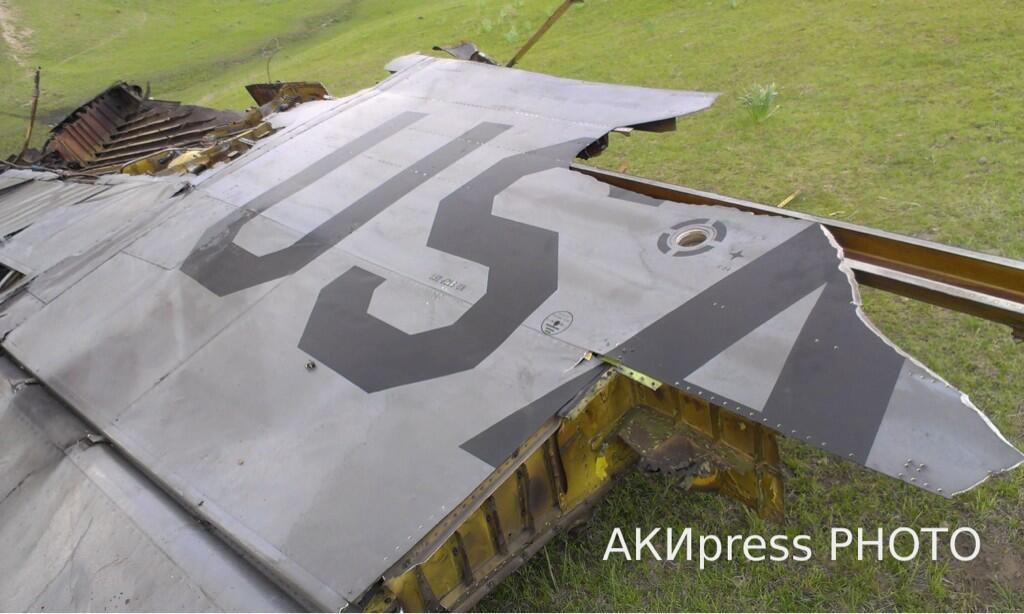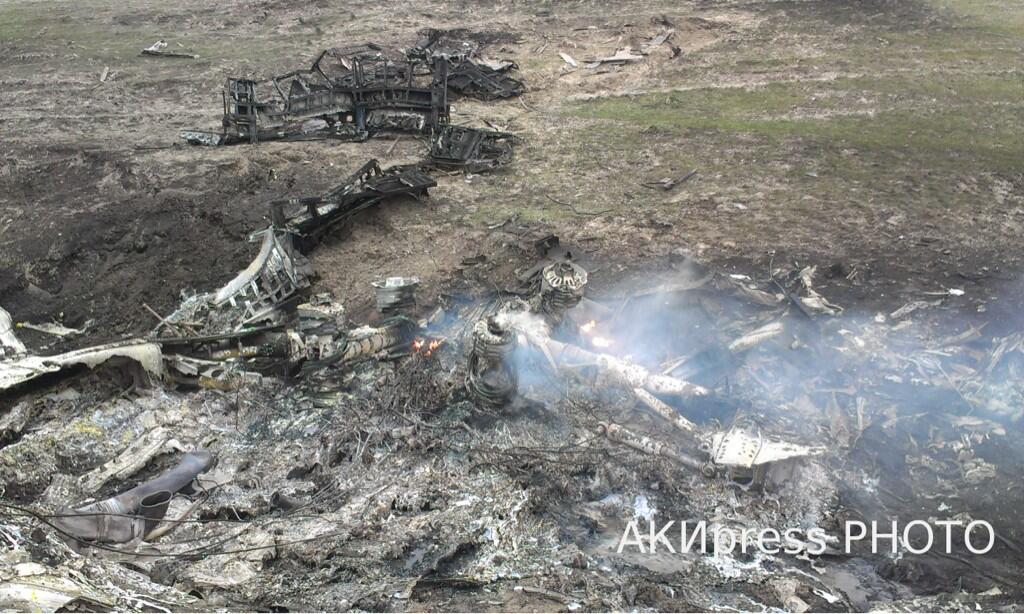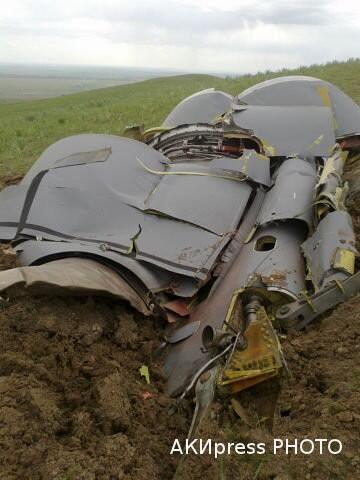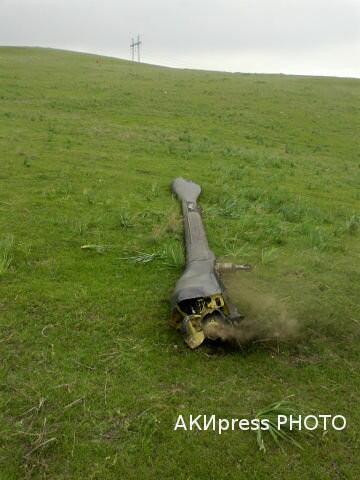 UPDATE: Sadly two of the crew have been found deceased among the wreckage of the aircraft. According to the Air Force, the crew were from the USAF's 92d Air Refueling Wing at Fairchild Air Force Base, Washington. The aircraft itself had just recently arrived in-theater, having been logged by European planespotters in the Netherlands and United Kingdom departing RAF Mildenhall bound for Manas on the 2nd of May.
Meanwhile a new photo (below) has appeared purportedly showing the scene soon after the aircraft impacted the ground. Of note are the thin wisps of smoke near the top of the photo; which may (or may not) lend credence to eyewitnesses who said they saw the aircraft explode and fall to the ground in flames.